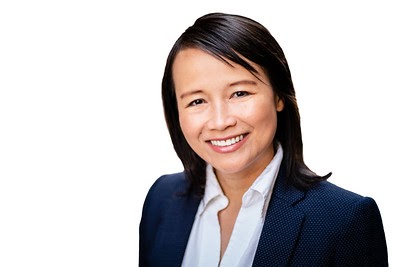 Dr. Julie Pham is the founder of CuriosityBased, a consulting practice helping organizations foster more curiosity to build trust, communication, and collaboration.
The 7 Forms of Respect® framework is based on Dr. Pham's 12+ years of experience helping people from diverse backgrounds build trust, as well as her research on how they interact and engage with one another to navigate ambiguity and collaborate.
As an award-winning community leader and Cambridge and Berkeley-trained researcher, Dr. Pham has built partnerships among unlikely allies, such as:
tech – labor union – government
ethnic media outlets
philanthropists and social entrepreneurs
immigrant-, refugee-, and people of color-owned micro businesses
As a writer and speaker, Dr. Pham is known for her willingness to get vulnerable, to reframe the way we look at common assumptions, and to offer practical advice combined with a thought-provoking call to action.
Dr. Pham leads a multidisciplinary and cross-cultural team at CuriosityBased committed to helping people get more curious.
Dr. Pham's LinkedIn: LinkedIn